Our services range from
Ad Hoc repairs
,
breakdown services
, through to
Fixed Price Management Programmes
covering mechanical and electrical rotating machines up to 15 tonnes. But some customers want something in between.
CPM want to help customers overcome unplanned downtime and move repairs and overhauls to a time which has minimal effect upon production. To achieve this CPM offer a wide range of CBM services including non-evasive monitoring techniques, predictive tools and preventative measures.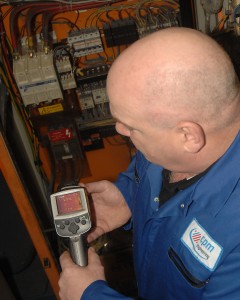 CPM's Maintain Services:
Our 'maintain' services mean that we work with you to identify critical machines in your process or those which, if they fail would cause Health & Safety issues, production contamination, downtime or expensive repairs. Using FEMA we can develop planning schedules and increase the efficiency of your asset management. With the use of our computerised diagnostics and asset management expertise, we can help you build a better picture of the efficiency of your plant maintenance, and ultimately, help you stop failures.
Our predictive and preventative maintenance techniques include:
Vibration Analysis
Ultrasound
Oil Analysis
Thermography
Site balancing
None Destructive Testing (NDT)
Laser Alignment
So what are the benefits to you, the customer?
A tailor-made maintenance strategy
Increased Mean Time Between Failures
Pinpoint reason for failures to eliminate the cause
Scheduled maintenance to avoid unplanned downtime
Ensure that stock is positioned accordingly
Understand catastrophic problem areas in your regime
If you want us to do more, we can. With our Manage services, we not only provide you with the analysis to understand and improve your maintenance schedule, we also perform the proactive and preventative maintenance for you.
Read more here
.
If you'd like to know any more information about the services we offer, please 
contact us
.