Complete Asset Management Programmes for
Rotating Electrical Equipment.
As a Manchester Condition Based Monitoring Company, we provide effective Predictive, Preventative and Proactive Maintenance Services that help your equipment avoid failures happening in the first place. Making sure that your equipment runs at top performance isn't just about carrying out repairs as and when they are needed.
Our Condition Based Monitoring and Predictive Maintenance Services mean your assets are at top performance for longer, therefore producing maximum profit! They also mean we're the right company for you if your business is based in and around Manchester!
An Asset Management Programme puts both Customer and Service Provider on the same side of the fence whereby neither party benefits from machine failures and continues a path from reactionary maintenance to one of proactive strategy. Take advantage of our 25 years of expertise with a fixed term Condition Based Monitoring agreement.
We will match or reduce your current outsourced maintenance costs and work with you to increase uptime, eliminate catastrophic failure and improve the overall efficiency of your assets with our Predictive Maintenance Services. We work to your precise needs and share in the 'risk and reward'.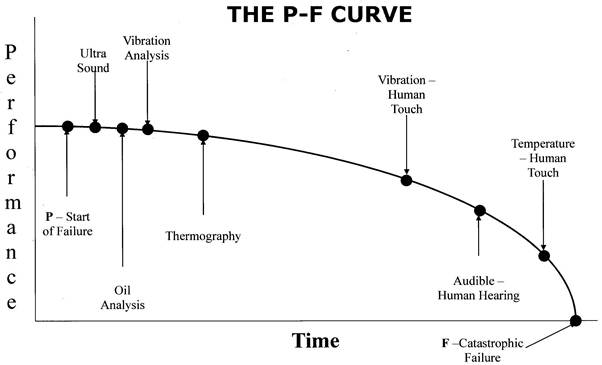 Predictive Maintenance Services and Asset Management Programmes.
Comprehensive
Asset Management.
As a Manchester Condition Based Monitoring Company, our programmes and Predictive Maintenance Services are developed with the aim of reducing your costs by preventing your assets from failing.
We use advanced Condition Based Monitoring, Predictive Maintenance and Preventative Maintenance Services and techniques, but in a comprehensive 'joined up' programme. Our computerised diagnostics and Asset Management expertise stop failures.
The objectives of our programme is to divert the costs of asset repairs to Proactive Maintenance Services and activities. Our Manage Services are the next step from our Maintain Services; we won't only analyse what needs doing, we'll do it for you.
Contact Us
Firstly, we analyse your repair costs for outsourced services for the past 3 years. We identify those assets and machines which are vital to production, but can be 'problematic' and expensive to repair.
We agree on a period of time in which we work together on an 'ad hoc' basis, with no commitment to either party. If, after this period, both parties are happy with the progress made, we will offer to buy your outsourced maintenance bill at less than your current costs for a fixed amount over a fixed period.
Working with you we will agree and install an Asset Management programme covering part or all of the plant as agreed.
Contact Us
"Despite being a tricky unit to remove, the 2 CPM Engineers who came to take the fan out managed to do it well. The other Engineers who came to install the unit back in showed a lot of interest in the set up and operation and not just the job, which was great as they wanted to find out more about us. Updates regarding the progress were great and the fan is in place and working fine. Happy with the service!"
Maintenance Manager – Leading Fabric Manufacturer, Earby
"Thank you for the support and great service. Unit was returned to us earlier than expected, which minimised the downtime and loss of production and was great! Very good communication throughout the repair process and the quotation explained reasons for failure etc. You also managed to fix the brake which hadn't been working for a while! So overall great service, would use you again in future."
Engineer – Yarn Manufacturer
"The guys at CPM kept me updated throughout the process, communication was great and that's what we are looking for. The quotations are very detailed and informative and not least the motors are back in and running superbly. We'll definitely be using CPM again."
Electrician – Concrete Solutions Provider
"I'm really glad I gave CPM a try. After dipping my toe in the water trying your Services, you've really impressed me. Always turning the work around really well."
Engineering Manager – Pharmaceutical Company
You can contact our Manchester based team by using the form provided or the details listed below.
Our workshop is based in Trafford Park, Manchester, UK and has a 15-tonne lifting facility with a dedicated Site Services Team that are available 24 hours a day, 365 days a year.
Join us for our next webinar or event where we give advice and discuss how to maximise uptime with proper Preventative Maintenance.