Renovations, Refurbishment and Replacements
We know that sometimes machines are beyond repair. This could be perhaps due to the economics compared to the price of a replacement or technically the repair would not be as reliable or efficient. This is why we will go the next step for you.
In instances where a repair cannot be effective, we offer a replacement service supplying either an identical machine or a more modern equivalent where modifications and changes suit the original machine.
We never forget that it is our customers money that we are spending. If your machine is beyond repair or an alternative delivers better performance, we will offer:
a new or a refurbishment replacement,
an identical replacement,
or a like-for-like replacement of an identical or modern equivalent equipment with the minimum changes and disruption.
Modifications are built into your proposal and our quotes always include alternatives.
We have over 25 years of experience and have spent years using Root Cause Failure techniques to ascertain why machines fail. This is why we can offer replacements where other manufacturers can't.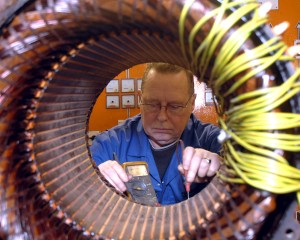 We offer a replacement service for Electric Motors, Gearboxes, Pumps, VSD's and GEMEX.
Our 15 tonne lifting facility workshop based in Manchester is manned 24/7, 365 days a year, offering free collection and delivery.
Electric Motors
---
Drives and Technologies Partner.
Official distributor of Siemens.
Brook Compton Motors.
Gearboxes
---
Siemens Warranty Service.
SEW service.
Pumps.
---
Grundfos Pumps.
Flyght Submersibles.
On-site Surveys.
Pump Distributor.
VSDs
---
Gemex
---
A hydraulically adjustable and mechanically lockable motor platform.
Allows easy checking and adjustment of the belt driver's tension.
Belts easily replaced in 10 minutes.
Reduces costs and increases efficiency.
If you'd like to know any more information about the services we offer, please
contact us
via the below form or by calling  
0161 865 6161.
[contact_form]
If you're looking for repairs for industrial electronic equipment, our sister company
NDC
can help.