Only 1% of an electric motor's lifecycle costs are spend on maintenance
In a recent paper delivered to the Motor Summit in Zurich it claimed that only 1% of the total lifecycle cost of an electric motor was attributable to repair and maintenance. Only 2% represented the initial purchase price.
The claim made in a paper entitled 'Policy Guidelines for Electric Motor Systems' may not come as a surprise for many large users of electric motors in their production process that the remaining percentage, some 97%, represented the energy costs used to power the machine.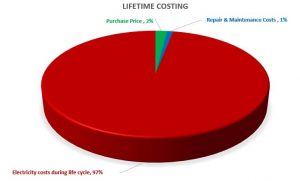 So, obviously the selection of the correct motor drive is vitally important. The efficiency of the motor, its reliability, its correct sizing for the application all being critical factors in order to achieve the maximum efficiency and minimise the costs of its operation. Having a Motor Systems Management Programme in place addresses some of these factors along with a Company Energy Management Policy.
Amongst other recommendations the paper suggests that a motor policy would provide a mid and long-term strategy for the adoption of efficient motor systems throughout a company or plant, for integration within the company's business planning framework. The aim is to achieve the most cost-efficient motor systems justified under economic conditions. A motor policy typically covers the following aspects:
A set of purchasing criteria.
Establishing an inventory list.
Requirement for installation or acceptance tests.
Requirements for repair and maintenance.
CPM Engineering have been suggesting that its customers should consider adopting such a programme as part of its 'Repair, Replace, Manage, Maintain' practices for rotating machine which includes electric motors but also incorporates the Variable Speed Drive (VSD) and the driven equipment such as Pumps, Gearboxes, Conveyors, Fans, Blowers etc.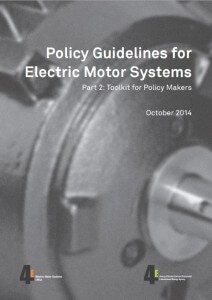 For more information on how CPM Engineering can help reduce operating costs and improving reliability while at the same time reducing costs call us on 0161 865 6161.